Take Me Home Tour review: One Direction know how to please their fans!
MSN went to watch the famous five at London's O2 Arena, and we weren't disappointed...
By guest writer Christy Chung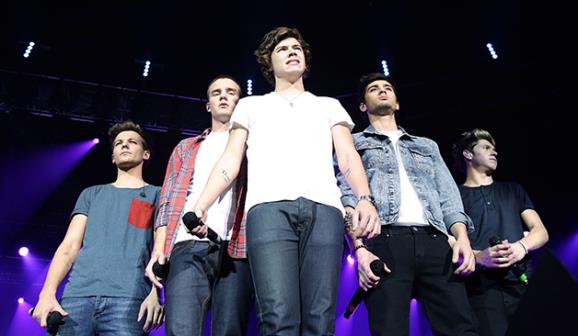 If there's anything to be said about the boys from One Direction, it's that they know exactly how to please their fans. Not that they had to do much other than turn up donning their boy band uniform of super low cut V-necks, skinny jeans, and strategically gelled locks. From the start, they did nothing but entertain, interact and hype up the painfully loud London audience. From a cheeky wave to the crowd to soaring across the arena (on what can only be described as an electronic magic carpet) the boys made every fan feel loved and left no corner of the 25,000 capacity O2 arena un-touched by hysteria.
What I found particularly 'cool' (dare I say it) was the interactive board which displayed tweets from members of the audience, asking questions to their beloved band members such as, "what's your favourite sandwich filler?" and "who's the best dancer in the group?" etc.
The inclusion of seat location in the tweets meant that they were again able to rile up their adoring fans, block by block and give away even more than just their vocal prowess.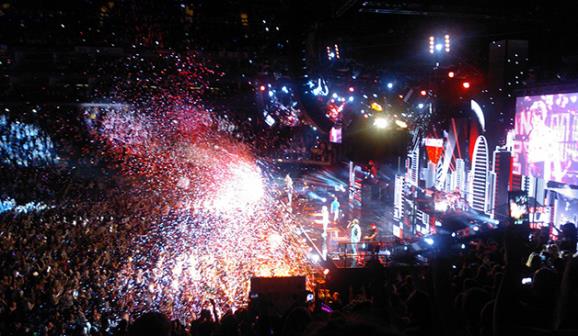 1D proved that they could not only get the crowd pumping with their upbeat chart toppers What Makes You Beautiful and Kiss You, but they could also cast silence with the moving acoustic ballad Little Things, during which, Zayn had asked fans to sway mobile phones and glow sticks.
Towards the end, 1D displayed their slightly edgier (but still cute) American rock influence; illustrating why they just won the coveted Global Success Brit Award and channelling their inner Rolling Stones vibe with song cover choices such as, Rock Me, Teenage Dirtbag and this year's Comic Relief single One Way or Another (Teenage Kicks).
Singing live (and doing it well), high energy performances, and really involving their audience… that's the key to winning over the hearts of a million teenage girls - and a few slightly older ones :).
I'll bet Simon Cowell is feeling very smug right about now.
James Hurley

Thoughts, observations, and the occasional rant...Latest music news, reviews, gossip and releases with MSN's Music editor James.
Which music festival are you most looking forward to?
Thanks for being one of the first people to vote. Results will be available soon. Check for results
Total Responses: 834
Not scientifically valid. Results are updated every minute.