@TinieTinah's Friday favourites
Top new music to ease you into the weekend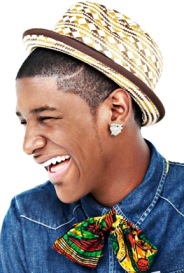 Whether you're getting hyped up for partying antics or winding down for a chilled out few days, here's a few of my new favourite tunes to help kick-start your weekend.
Labrinth: Earthquake (release 23 October)
He's arguably the coolest weapon is Simon Cowell's Syco record label arsenal. After lending his production skills to the likes of Devlin, Loick Essien, Ms Dynamite and many others, Labrinth is back with his second solo offering and a familiar face in tow…
A far departure from Lab's debut solo hit Sunshine, forthcoming single Earthquake is a lot more feisty, bassy and electro-tinged with a verse from his Pass Out partner-in-crime, Tinie Tempah, too boot.
"If you think I've gone quiet, well, Earthquake is showing everyone that I can smash it. I'm a musical geek. It's like there's this big, wild universe in my head and I love to express it" - Labrinth
This one's bound to induce head-nodding and off-key dubstep dance moves, and I'm sure many will agree with Tinie Tempah that Earthquake is "feeling like a straight ten on the Richter scale".
Professor Green featuring Emeli Sandé: Read All About It (release 24 October)
Comparisons to Eminem are flying around but it's pure pro flow on Read All About It as Mr Manderson puts the comical part of his character aside and gets emotional about his family and life in the limelight with an intimate, autobiographic tale told through rhyme. Heaven singer Emeli Sandé features on the powerful chorus.
With a wonderfully scenic video, 'travelling man' Maverick Sabre showcases his old school soul on the next single from his forthcoming album. Liking what you hear? Catch Mav live on his headline UK tour in October with support from Kings of the City and Delilah.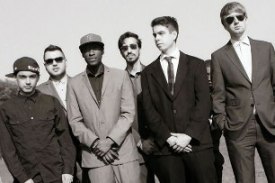 Kings of the City: Let Me Go (Maverick Sabre cover)
Mixing singing, rapping, rock guitars, dramatic drums and some mad instrumental sounds I don't even know, London seven-piece Kings of the City put their own genre-blending spin on this Maverick Sabre hit which has the energy of drum 'n' bass, the cool of rock and the swagger of hip hop.
She's taken a Chaka Khan classic and chilled it out to the max with beautiful results. A stunning vocal from up-and-coming act Delilah who you may recognise from Chase and Status' Time.
Sak Noel: Loca People
A brilliant novelty dance record (it's the "What the f*ck?" one). You're going to love it or hate it but it will get you moving on the club dancefloor for sure.
James Hurley

Thoughts, observations, and the occasional rant...Latest music news, reviews, gossip and releases with MSN's Music editor James.
Which music festival are you most looking forward to?
Thanks for being one of the first people to vote. Results will be available soon. Check for results
Total Responses: 848
Not scientifically valid. Results are updated every minute.